Filter Piece application and condition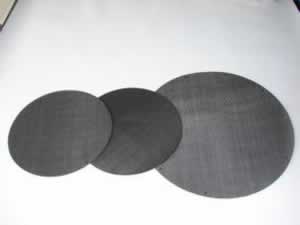 Filter piece is processed by punching through a special mold, using raw materials are crown into stainless steel mesh, black silk crown into other metals products. Usually used in petroleum, chemical, pharmaceutical, chemical.
According to the presentation of the filter piece material can be divided into stainless steel wire mesh, copper mesh, I-Net, stainless steel sintered wire mesh, black wire cloth, galvanized square wire mesh, expanded metal, expanded metal mesh, perforated metal mesh and other metal net .
The basic condition
Filter piece product shape: rectangular, square, circular, oval, circular, rectangular, hat, waist and shaped.
Filter piece product structure: single, double, multi-layered.
Processing: double or triple welding, weld generally ranging from 4 to 10, also according to customer requirements to do single and double edging.
Material: Stainless steel mesh, galvanized mesh, copper net, net of profiling, punching net.
Wrapping materials: stainless steel, copper, galvanized steel, aluminum, rubber and so on.
Filter diameter: Usually 5 mm to 600 mm.
Applications
Filter , the filter assembly products (can be referred to as filter), mainly used for rubber, plastics industry, sieving of grain and oil, oil, oil refining, chemical industry, light industry, medicine, metallurgy, machinery, ships, automobiles and other industrial tractor distillation, absorption, evaporation, filtration and other processes, eliminate entrained in the steam or gas and liquid droplets in the foam, as well as an air filter on the car.
Factory