Stainless Steel Wire Mesh Features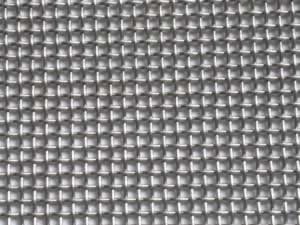 Stainless steel wire mesh is mainly used for acid and alkali conditions screening and filtering, the oil industry make mud mesh, chemical fiber industry screen, electroplating industry for pickling network, gas, liquid filtration and separation of other media use. Usually made of stainless steel mesh, nickel wire, brass wire as material.
1. Acid and alkali resistance, corrosion performance is good.
2. High strength, tensile, toughness and wear resistance, and durability.
3. The high temperature oxidation, 304 stainless steel mesh nominal withstand temperatures of 800 degrees Celsius, 310S stainless steel mesh nominal withstand temperatures up to 1150 degrees Celsius.
4. The processing at room temperature, that is easy plastic processing, so that the possibility of using stainless steel mesh diversification.
5. The high-quality finish, the surface treatment is not necessary, simple and easy maintenance.
Factory